Our History: What Makes Our Westside Apartment Complex In El Paso So Great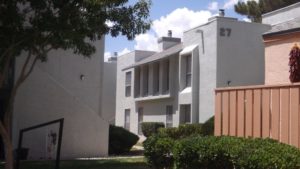 Welcome to Caprock Apartments! Our westside apartment complex has been a steadfast beacon of comfort and community in the Sun City. But what exactly makes an apartment complex stand out in El Paso? For starters, the apartment's management must be on the same page as the residents. Far too often, however, the management does not prioritize the needs of their residents. It seems counterproductive, doesn't it?
For this reason, Caprock Apartments strives to build a solid and reliable relationship with each and every resident who decides to live under our roof. As an apartment complex, you won't have to worry about repairs. We'll take care of any and all issues so you can live a happy, stress-free life! Get to know the team behind Caprock Apartments today.
---
---
About the Caprock Team
We work hard to have the best apartment management team in the El Paso area because we believe our residents deserve the best of the best. Our team knows the ins and outs of the entire Caprock community, so you can ask us about anything and everything while our team provides the right answers. When you contact our team, you can expect a warm greeting from our knowledgeable staff. We'll gladly answer any questions you may have.
If you're on the fence about moving into Caprock Apartments, give us a call! Our westside apartment complex is both luxurious and affordable, so you won't have to settle for a subpar option.
Choose Caprock Apartment Complex as Your New Home
When you choose Caprock Apartments, you're choosing an excellent westside apartment complex at a great rate. We offer luxury-style living at an affordable price. We make sure our residents have everything they could ever need in order to be as comfortable as possible. We make it a priority to provide great options.
Want to relax after a long week? Why not take a dip in our hot tub! Or maybe, if you're going to have some fun in the sun with your friends, you can use the volleyball or tennis courts. Our laundry facilities are available 24/7, so you can clean laundry whenever you see fit. Let's not forget about the internet; at Caprock Apartments, you can have your very own WiFi for only $25. We also provide our residents with an amazing digital cable package that includes HBO and Showtime. A $125 package, completely free. What more could you ask for? Change your apartment, change the world.
Located in El Paso's Desirable Westside
Our westside apartment complex is located off Mesa and Shadow Mountain Drive, only a few minutes from the main highway, which means you can conveniently get where you need to go without having to worry about highway noise. All of our units come with refrigerated air, so you can always be comfortable.
If anything ever goes wrong within your unit and you require repairs, we'll take care of it! You'll be amazed at all that's included within our low monthly rates. In fact, our apartment complex may feel more like an exclusive resort.
If you're ready to move into Caprock Apartments, give us a call!