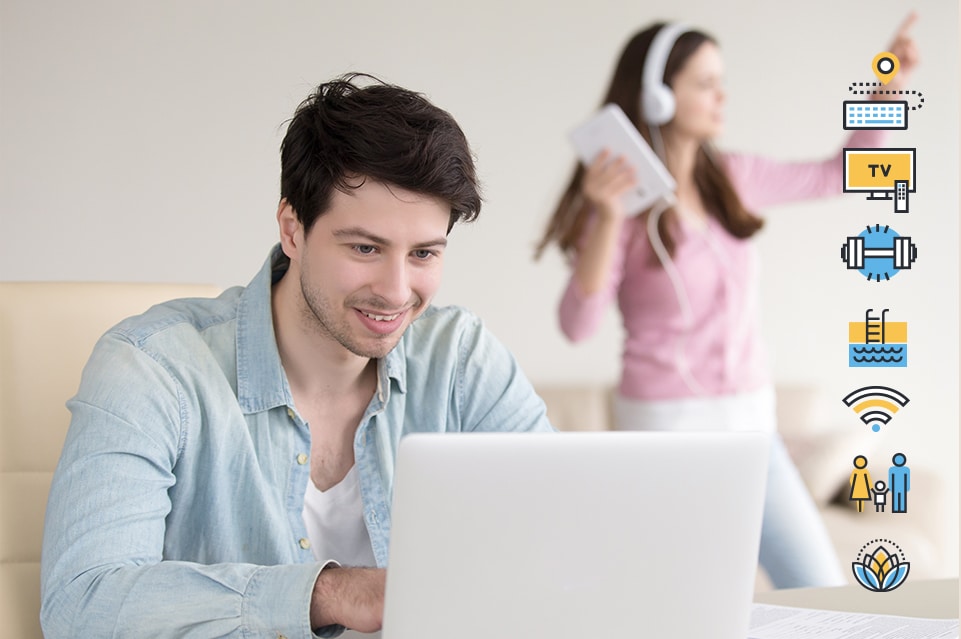 What comes into your head when you hear the term "luxury apartments"? Perhaps you picture spacious lofts in Manhattan, New York or high-end buildings in Dubai but what if we told you there were luxury apartments in El Paso? It's true! And you won't have to pay thousands of dollars per month in rent to live in luxury. Caprock Apartments is El Paso's best apartment complex. Our luxury units are large, comfortable, and affordable. Keep reading to learn more about what makes our apartments luxurious.
Spacious Floorplans Give You All The Space You'll Ever Need
Luxury apartments are built upon beautiful, spacious floor plans that give tenants the ability to live as comfortably as possible. There isn't specific square footage that signifies whether a certain floor plan is luxurious or not but the second you step foot into a luxury apartment, you'll be able to tell just how luxurious it is. The rooms may be large and well-placed; the kitchen may have high-quality appliances; the living areas may have a fireplace or high ceilings; every detail will ooze luxury.
Luxury Apartments Are for Everyone
There tends to be a separation between that which is luxurious and that which is humble but apartment searchers in the El Paso area can easily move into a luxury apartment, they just have to look in the right places. Rent for most luxurious apartments in El Paso is often over $1,500 per month. These options are often one- or two-story apartments with cramped spaces. They're only luxury apartments in name and location.  At Caprock Apartments, however, our highest-price units are two-bedroom townhomes that feature a large living room, full kitchen, and a dining room. The master bedroom has a spacious closet as well so you won't feel cramped. Our 1,116 square foot townhouse costs only $1,059 per month. Our other options, such as the 985 sq foot two-bedroom, two-bath apartment costs only $859/month and you'll be able to expect the same degree of comfort and luxury.
Move into Caprock Apartments, Today! 
You can live a life of luxury without breaking the bank. All you have to do is move into Caprock Apartments. Located in El Paso's desirable West Side, you're minutes away from the hippest shopping and dining options. Ready to see what we have to offer? Then give us a call to set up a tour!