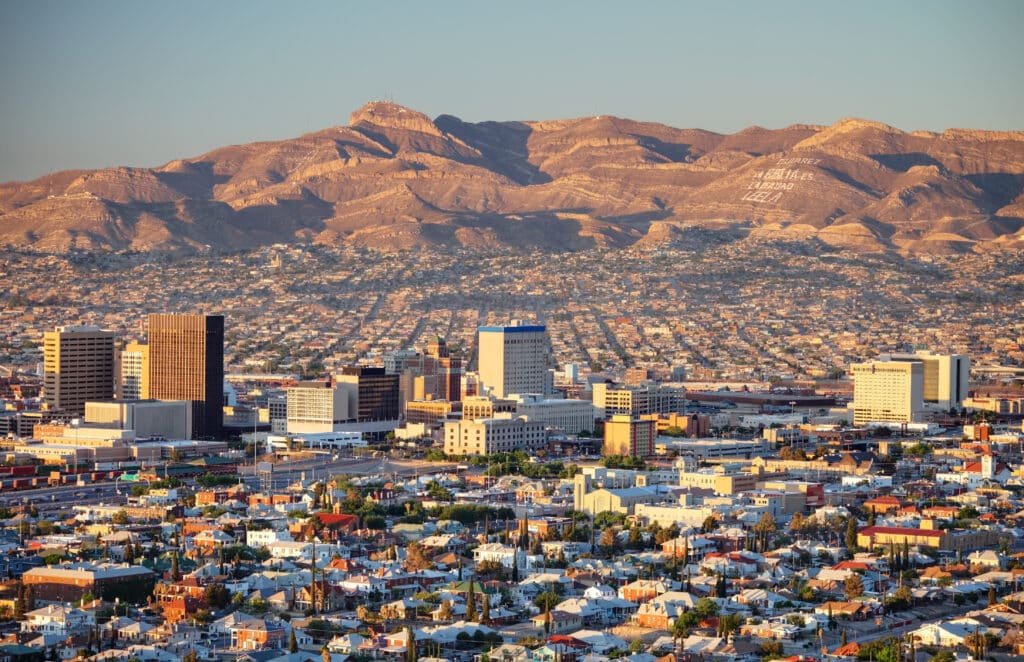 El Paso is a great place to live in an apartment for many reasons. Here are a few:
The cost of living in El Paso is relatively low compared to other cities in the United States, so you can find affordable housing options in the city. For example, the average rent for a one-bedroom apartment in El Paso is around $700 per month, which is lower than the national average.
The westside of El Paso is a popular area for renters due to its convenient location and relatively affordable living costs. In terms of average rent, prices can vary depending on the size and amenities of the apartment, but generally range from around $600 to $800 per month for a one bedroom apartment. The cost of living in the area is also relatively low, with groceries, healthcare, and other essential expenses being relatively affordable.
The city has a strong sense of community, so you'll feel welcomed and at home in El Paso. For example, many neighborhoods in El Paso have active community organizations and events that bring residents together. The city is located near several national parks and outdoor recreation areas, so you'll have plenty of opportunities to enjoy the great outdoors. For example, you can go hiking or camping in the nearby Franklin Mountains State Park or take a day trip to the Rio Grande to go rafting.
El Paso has a thriving arts and music scene, with many galleries, theaters, and concert venues to check out. For example, you can see a live performance at the Plaza Theatre or visit the El Paso Museum of Art to view the latest exhibitions.
Here are 10 best things to do in El Paso:
Visit the Franklin Mountains State Park, which offers hiking, camping, and stunning views of the city and the surrounding desert landscape.
Take a tour of the El Paso Museum of History to learn about the region's rich cultural heritage.
Explore the El Paso Zoo, which features a wide variety of animals from around the world.
Visit the National Border Patrol Museum, which provides an in-depth look at the history and role of the Border Patrol in protecting the United States.
See a performance at the Plaza Theatre Performing Arts Center, a restored 1930s theater that hosts a variety of shows and events.
Check out the El Paso Museum of Art, which features a collection of contemporary art and artifacts from the American Southwest.
Go shopping at the El Paso Farmers Market, where you can find fresh produce, crafts, and other local goods.
Take a stroll through the Chamizal National Memorial, a park that commemorates the peaceful resolution of a century-long boundary dispute between the United States and Mexico.
Visit the El Paso Holocaust Museum, which tells the story of the Holocaust through artifacts, photographs, and interactive exhibits.
Explore the University of Texas at El Paso (UTEP) campus, which features historic architecture and several art galleries.
El Paso Climate
The city has a mild climate, with warm temperatures and plenty of sunshine throughout the year. For example, the average temperature in El Paso is around 70 degrees Fahrenheit, with very little snow in the winter and little to no humidity in the summer. This makes it a great place to live if you enjoy mild weather.
El Paso Culture
El Paso, Texas is a culturally rich and diverse city, with a strong sense of community. The city has a long history that is reflected in its architecture, art, food, and festivals.
The city's large Hispanic population has had a significant influence on its culture, and traditional Mexican foods such as tamales, carne asada, and chiles rellenos can be found throughout the city. The downtown area is home to a variety of authentic Mexican restaurants, taquerias and mercados where one can find Mexican crafts, textiles and traditional foods.
Fiestas Patrias, which celebrates Mexico's Independence Day, is a major event in El Paso, as well as the Dia de los Muertos (Day of the Dead) and Cinco de Mayo celebrations. Other events such as the El Paso Wine Festival and the Border Book Festival are annual events that celebrated the literary, artistic and cultural heritage of the city.
El Paso has a strong arts and culture scene, with several museums and galleries showcasing the work of local and regional artists. The El Paso Museum of Art, the El Paso Museum of History, and the El Paso Holocaust Museum are just a few of the cultural institutions that can be found in the city.
El Paso is also home to several universities and colleges, which offer a wide range of cultural and educational programs and events. The University of Texas at El Paso and El Paso Community College are two of the city's largest higher education institutions.
The city also has a significant military presence, with both Fort Bliss and White Sands Missile Range located nearby. This military presence also contributes to the culture and life of the city, with many veterans and military families residing in the city.
El Paso is a city that welcomes visitors, with plenty to see and do for people of all ages and interests. The combination of Mexican, American, and Native American cultures creates a unique and vibrant atmosphere that visitors can enjoy.
Caprock Apartment Homes
, the premier apartment complex on the west side of El Paso. With luxurious amenities and an affordable price point, we have everything you need for a comfortable and convenient lifestyle.
Imagine waking up in your spacious apartment, taking a dip in our sparkling pool, and relaxing in our racquetball court.
At Caprock Apartment Homes, the possibilities are endless. Don't miss out on the opportunity to make this your new home. Give us a call to schedule a tour and see for yourself all that we have to offer. We can't wait to welcome you to the Caprock community!