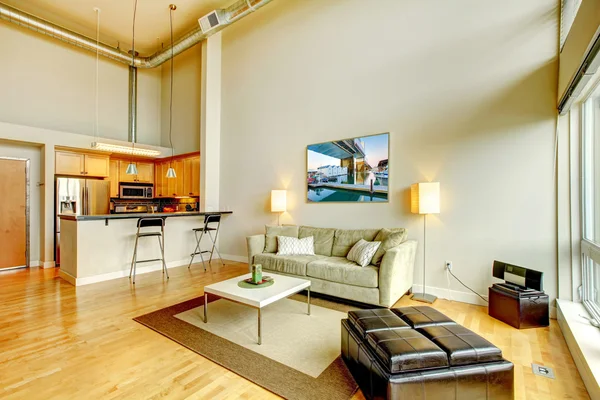 When it comes to renting an apartment, furnished apartments in El Paso can be a convenient and practical choice. If you have specific preferences or are particular about furnishings, a blank canvas may be more suitable. However, if you want to avoid the hassle of shopping for furniture or decorating, a furnished apartment could be an ideal option.
Another factor to consider is the duration of your stay. If you plan to stay for a short period, such as a year or less, a furnished apartment can save you the trouble of moving furniture across long distances, especially if you are relocating to another country or state.
When renting a furnished apartment, it's important to keep in mind that the rent and security deposit may be higher compared to an unfurnished apartment. Furnished apartments may also have shorter lease terms. Additionally, landlords often maintain an inventory list of all the items provided in the apartment, and you may need to do a walk-through to check for any damages or missing items. It's crucial to leave the apartment in the same condition as you found it, so you may need to take precautions to prevent damages, such as using slipcovers or rearranging furniture within the landlord's guidelines.
To find furnished apartments in El Paso, you can use filters on apartment search websites like Apartments.com. Narrow down your options by looking through photos and taking virtual tours. Save your favorite options for easy comparison, and then contact the apartment communities to inquire about their furnished apartment offerings.
When contacting the apartment communities, be sure to ask about the furniture and accessories included in the rent, any additional charges for furniture or utilities, lease terms, and options for choosing your own furniture. Taking an in-person tour before signing the lease is also recommended to ensure the comfort and functionality of the furniture and overall living space.
When renting a furnished apartment, it's important to ask questions about the furniture and accessories included, as well as lease terms and other details. Here are some inquiries to consider:
What furniture is provided?
Is all the furniture included in the rent, or are some pieces considered extras?
What accessories are included, such as dishes, linens, and pillows?
Are any utilities included in the rent?
Can I see a list of the furniture and accessories in the apartment?
What are the lease terms, including options for flexible leases if staying short-term?
Is there a separate security deposit for furniture?
Is there an option to choose my own furniture from available options?
Renting a furnished apartment can provide a hassle-free living experience, especially for those with short-term housing needs or those who prefer not to deal with furnishing their own space. With proper consideration and thorough research, you can find the perfect furnished apartment in El Paso for your needs. Happy moving day!
At Caprock, we understand the importance of feeling at home in your living space. That's why we make it a point to regularly update and upgrade our furniture and amenities, ensuring that everything feels fresh and new when you move in.
Caprock Apartment Homes
, the premier apartment complex on the west side of El Paso. With luxurious amenities and an affordable price point, we have everything you need for a comfortable and convenient lifestyle.
Imagine waking up in your spacious apartment, taking a dip in our sparkling pool, and relaxing in our racquetball court.
At Caprock Apartment Homes, the possibilities are endless. Don't miss out on the opportunity to make this your new home. Give us a call to schedule a tour and see for yourself all that we have to offer. We can't wait to welcome you to the Caprock community!