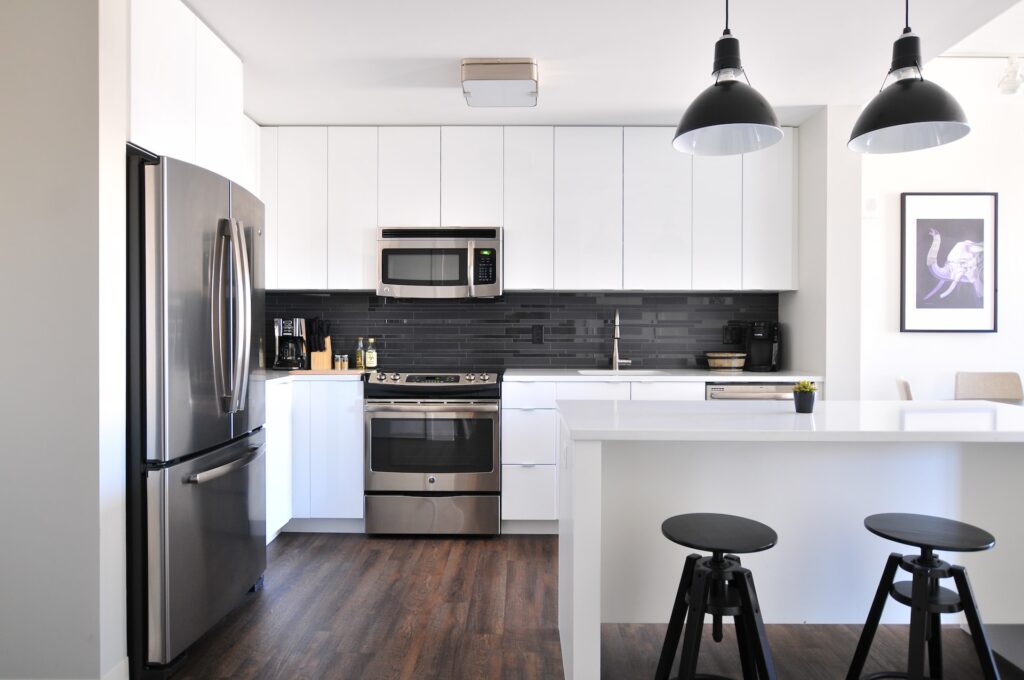 When it comes to finding apartments in El Paso, one option that many people consider is a furnished apartment. These types of apartments come fully equipped with furniture, appliances, and other household items, making them a convenient option for many renters. However, it's important to understand the pros and cons of this housing option before making a decision.
Pros of furnished apartments include:
Convenience: Furnished apartments come fully equipped with furniture, appliances, and other household items, which means you don't have to worry about buying or moving your own things.
Short-term flexibility: Furnished apartments are a great option for people who need temporary housing, such as students, business travelers, or those in between homes.
Lower upfront costs: Renting a furnished apartment can be less expensive than buying furniture for a new home.
Move-in ready: Furnished apartments are ready for you to move in as soon as you sign the lease, so you don't have to worry about setting up your own furniture or waiting for it to be delivered.
No storage issues: With a furnished apartment, you don't have to worry about storing your furniture when you move out of the apartment.
Cons of furnished apartments include:
 Limited personalization: Furnished apartments may not reflect your personal style and you may not feel completely at home in the space.
Limited flexibility: You may be restricted in terms of how you can decorate or rearrange the furniture in the apartment.
Higher cost: Furnished apartments can be more expensive than unfurnished apartments, as the cost of the furniture is built into the rent.
Limited control over repairs: If something breaks or needs repairs, you may have to rely on the landlord to fix it, rather than being able to handle it yourself.
Limited choice: There may be fewer furnished apartments available than unfurnished apartments, so your options may be more limited.
Quality of Furniture: Furniture may be worn out, uncomfortable or not suitable for your taste.
Limited options to upgrade: You may not be able to upgrade the furniture to your preference and will have to stick to the existing one.
Additional Fees:
Some landlords may charge extra for the use of furniture and appliances. This can include a higher rent, a security deposit, or additional monthly fees. It is important to ask about these fees upfront to avoid any surprise charges.
Maintenance:
Landlords are not always responsible for repairs or replacements of furniture and appliances. It is important to ask about who is responsible for maintenance before signing the lease. Some landlords may require the tenant to cover the cost of repairs or replacements, while others may have a maintenance team to handle any issues.
Condition of Furniture and Appliances:
Be sure to check the condition of the furniture and appliances before moving in and document any damages or wear and tear. This will help ensure that you are not held responsible for damages that existed prior to your move-in.
Strict Rules and Regulations:
Furnished apartments may come with stricter rules and regulations, such as no pets or smoking allowed. It is important to be aware of these rules and regulations before signing the lease.
Personalization:
Some landlords may not allow tenants to make changes to the furniture or decor. This means that tenants will have to live with the furniture and decor as it is, without the ability to personalize the space to their liking.
Lease Agreement:
It is important to read the lease agreement carefully and understand the terms and conditions of renting a furnished apartment. This includes the length of the lease, any additional fees, the condition of the furniture and appliances, and the rules and regulations of the building.
It is also important to note that some landlords may offer short-term furnished apartment rentals for travelers or those in transition. It is important to check if there's a difference in rental terms compared to long-term rentals.
At Caprock, we understand the importance of feeling at home in your living space. That's why we make it a point to regularly update and upgrade our furniture and amenities, ensuring that everything feels fresh and new when you move in.
Caprock Apartment Homes
, the premier apartment complex on the west side of El Paso. With luxurious amenities and an affordable price point, we have everything you need for a comfortable and convenient lifestyle.
Imagine waking up in your spacious apartment, taking a dip in our sparkling pool, and relaxing in our racquetball court.
At Caprock Apartment Homes, the possibilities are endless. Don't miss out on the opportunity to make this your new home. Give us a call to schedule a tour and see for yourself all that we have to offer. We can't wait to welcome you to the Caprock community!