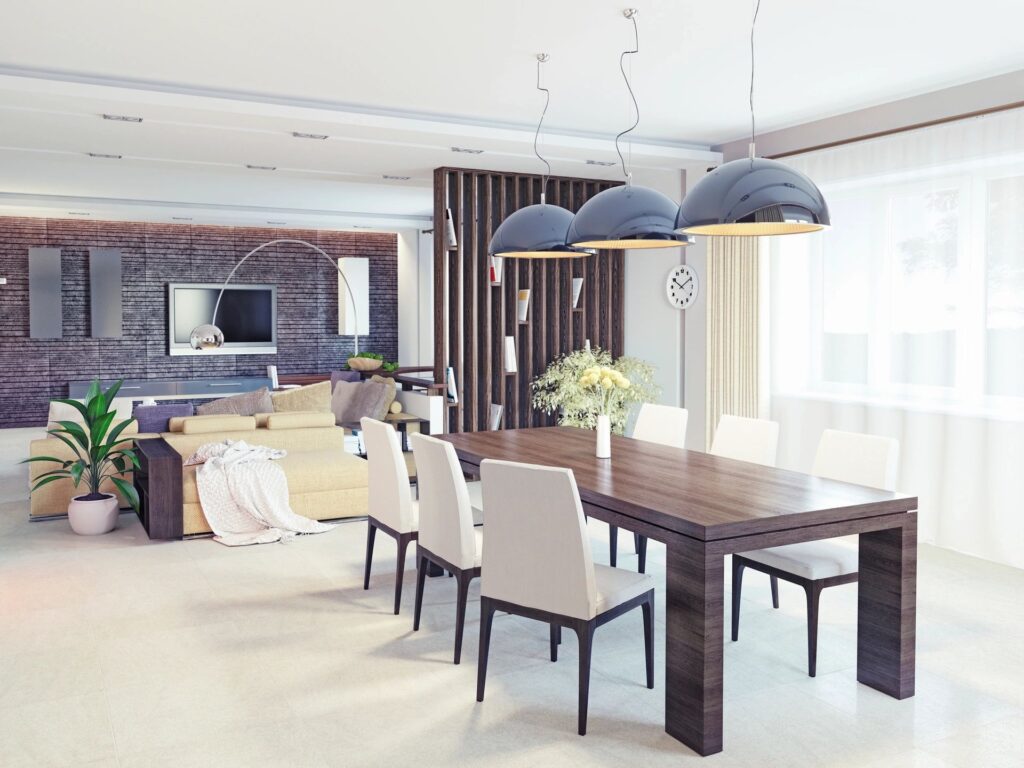 Contemplating your desire for a small living space, the question arises: should you opt for a studio or delve into the realm of 1 bedroom apartments in El Paso? These two floor plan options diverge more significantly than you might initially imagine. On one hand, there's the open expanse of a studio, characterized by a single large living and sleeping area coupled with a bathroom. On the other hand, the allure of a one-bedroom unit beckons with the solitude of a distinct, enclosed bedroom—a haven for uninterrupted dreaming within the confines of your apartment.
The decision-making process between studio apartments and their one-bedroom counterparts hinges on the careful consideration of multiple factors. Deliberations must encompass aspects such as total square footage, pricing, the geographical context, and the specific lifestyle you aspire to cultivate.
Square Footage
When it comes to square footage, studio apartments typically occupy an average of 500 to 600 square feet of living area (to put it in perspective, a standard two-car garage spans about 400 square feet). On the other hand, the dimensions of one-bedroom apartments can differ significantly. However, these one-bedroom dwellings generally encompass an average range of 700 to 800 square feet (equivalent to two two-car garages).
Price
The conventional rule dictates that a larger living space comes at a higher cost. Nevertheless, numerous factors come into play when comparing the cost of a studio apartment against that of a one-bedroom apartment. At times, studios might command a higher price than one-bedroom apartments due to luxurious upgrades or their location within upscale apartment communities. Conversely, certain generously-proportioned one-bedroom units might approach the pricing of two-bedroom units, particularly if they include extra features like a den or a study in addition to the main bedroom.
Geography
When considering location, the whereabouts of your apartment wield influence over its size and cost. If your quest is for a studio apartment in a bustling city like El Paso, where studios often exude trendiness, you'll likely encounter higher rental prices compared to numerous one-bedroom apartments within the same vicinity. This phenomenon follows the principle: where demand thrives, rent for compact spaces escalates. And as they often say, home embraces the space that accommodates a couch.
Lifestyle
The lifestyle you embrace plays a pivotal role in the selection between a studio and a one-bedroom apartment. If you see yourself as an open book with a penchant for organized spaces (think orderly shelves), a studio might align splendidly with your preferences. On the other hand, if privacy holds paramount importance, and having a distinct area solely for slumber appeals to you, a one-bedroom apartment might prove to be a more "bedder" choice.
Another reason to lean towards more expansive living quarters, usually in the form of a one-bedroom apartment, is when you share your abode with someone else—be it a partner, a furry friend, or a roommate (though exceptions exist!). Additional space becomes imperative for your cohabitant, regardless of the chosen configuration.
If the verdict still eludes you, or if you believe either floor plan would suit you well, it's wise to explore both studio apartments and one-bedroom apartments within your desired El Paso locale. Within this exploration, you might stumble upon unexpected bargains or encounter apartment communities that offer both types of residences, each accompanied by its own distinct incentives.
Caprock Apartment Homes
, the premier apartment complex on the west side of El Paso. With luxurious amenities and an affordable price point, we have everything you need for a comfortable and convenient lifestyle.
Imagine waking up in your spacious apartment, taking a dip in our sparkling pool, and relaxing in our racquetball court.
At Caprock Apartment Homes, the possibilities are endless. Don't miss out on the opportunity to make this your new home. Give us a call to schedule a tour and see for yourself all that we have to offer. We can't wait to welcome you to the Caprock community!