Wow Your Guests with Unique DIY Wall Decor for Your Apartment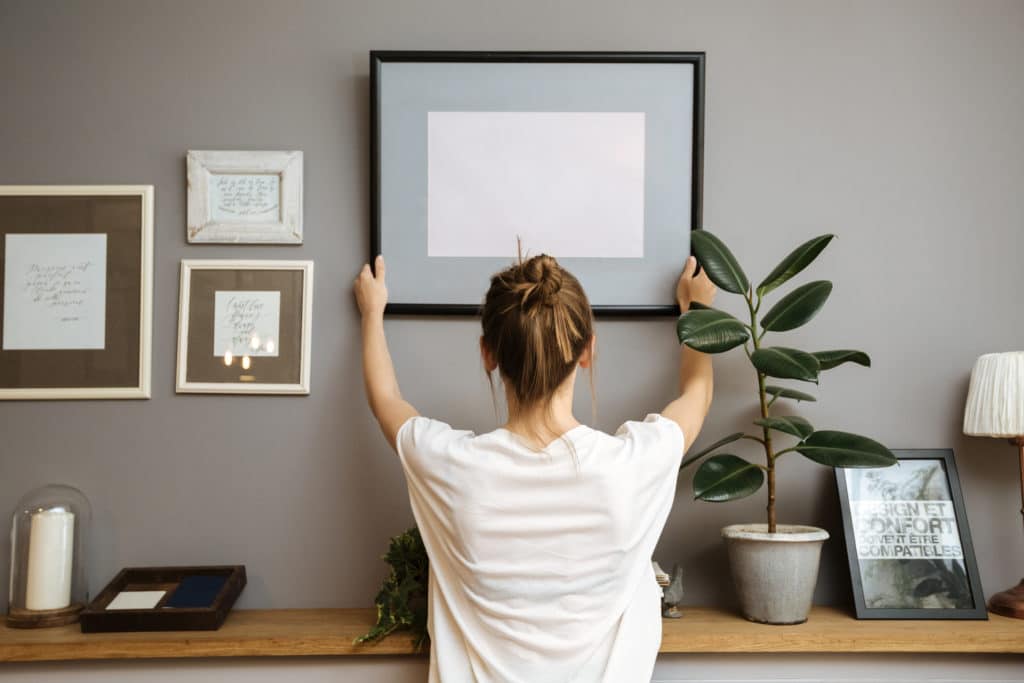 Design is complicated. Making a place that embodies your style can be tricky. People often get tripped up with how they want their apartment to look. There are a lot of great ideas out there. Decorating your apartment doesn't have to break your savings or involve expensive art. Today's DIY revolution has a lot to say when it comes to art decor. The possibilities for enhancing your living environment are truly endless. It might only require a little knowledge of design principles, a unifying theme, and some items already lying around your house. 
Here is how you can decorate your apartment using your own style. 
Design Principles to Consider When Developing Your Theme
Interior designers get paid a lot of money to create cohesive and unique home designs. And while some people might be born with a natural eye for this, it's also possible to tap into amazing ideas by understanding underlying basic principles used by the pros. There are different ways to approach design and a lot of it has to do with the ambiance and attitude you want to create in your space. 
So, here are a few basic design principles:
Find the Focal Point:
Every room has a center or—what they call in the design world— a focal point. This concept works to create interest and intrigue in any space. The focal point relates to the central point of the room. For example, some rooms will have a natural focal point, such as a window, fireplace, large bed frame, etc. This is the point the eyes are naturally drawn to, so decorating around it means that everything enhances and/or complements this focal point. If your room doesn't have a natural focal point, you can consider organizing the furniture in a way that creates one. 
Symmetry and Asymmetry: 
Symmetry and asymmetry are always part of implementing a better design. Some designers use the rule of odd numbers to take advantage of how organizing items in odd numbers can create visual tension and interest. At the same time, using symmetry can be a great way to create balance and cohesion. You can also find a way to utilize both elements throughout your home and room to get it to work. 
Basic Measurement Rules
As you rearrange your furniture, consider some basic rules for enhancing interior design. Here are some basic measurement rules from Lifehacker. Consider leaving at least 15" between coffee tables and sofas. Consider keeping the center of the art at eye level, which is about 56" to 60" from the floor. If there is a multiple-piece setup, the centerpiece should be at this height. 
First, take a look around your apartment. Do you consider your style more minimalist or extravagant? Are you in love with colors or prefer more neutral shades? 
Tips for Creative Wall Decor 
So now that you have reorganized your apartment and considered the layout, let's talk about some unique ideas for how to decorate it. 
#1 Convert Objects You Love Into Art
Art is subjective. And when it comes to decorating your apartment, it's all about making your decor meaningful, eye-catching, and resilient. So consider framing or shelving things that are already meaningful to you, instead of having them put away in a box or in the closet. Consider framing wedding decorations, mementos from memorable trips, collection plates—you name it. Look around your apartment and consider whether there are objects that can be infused with new life and become part of the wall decorations. So what can you convert into your very own wall decor?
Found objects

Clipped art 

Children's art

Vintage rug

Porcelain 
#2 Create a Picture Layout Using Printed Photographs
Sometimes less is more. Today, many people like to keep things simple, but still, have something that is unique and speaks to them. Getting a few simple and lightweight frames at a discount price and using black and white or themed photographs from the internet or your own collection can make for lovely wall decor. The key is finding matching frames, printing the photographs in a similar color or shade, and arranging them in eye-catching patterns. If you don't want to spend on glass frames or traditional frames, many decorators are going frame-free. Instead, they use clips, string, or other arrangements to hang up the photos. 
#3 Implement Mounted Shelves
Modern interior design uses a lot of single-standing mounted shelves. These can be conveniently arranged to showcase lovely items, photo frames, plants, mementos, and other things. These shelves can be lightweight, easy to install, and do minimal damage to your wall. Shelving can also be made of different materials, such as pegboards. Mounted shelves could be made of varying materials including wood or metal. They can also implement several shapes and be symmetrical or not. 
Find the Right Luxury Apartment and Decorate to Your Heart's Content
With modern and luxurious apartment layouts and floor plans, Caprock Apartments has the right place for you. Come by and see our apartment options. How you decorate it is entirely up to you!
Want to learn more about our options and prices. Call us here at Caprock Apartments today.