Finding Harmony in Your Apartment: The Art of Feng-Shui Decorating Elements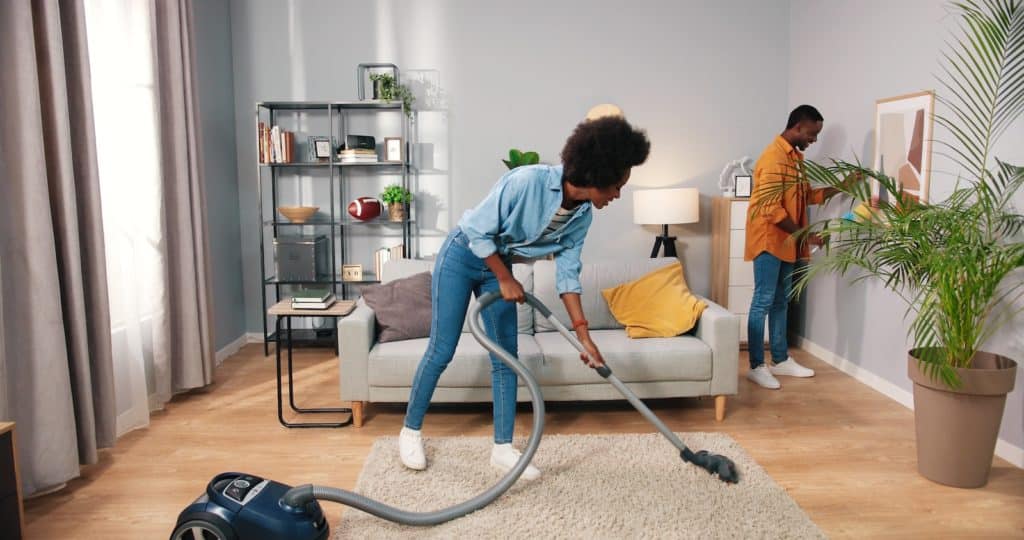 Your home is your temple. Home interior design is all the rage right now. With all the time people are spending inside their humble abode and the redirection of attention to our surroundings and immediate environment, there is a newfound interest in beautifying and improving the space we occupy. The search for balance and health in all areas of life has become a growing concern for many. One of these new-found movements includes the art of feng-shui, which many Westerns have adopted in their home decoration endeavors and even home building. So what is this movement all about and why are people finding harmony by applying it to their homes and apartments? 
The Taoist Origins of the Decorative Fad 
The art of Feng-Shui has its humble beginnings in the Oriental Taoist philosophy, which draws its inspiration from nature and the observation of nature. The term "Tao'' is a complex spiritual and philosophical idea in the Chinese sense. It is roughly translated to 'the path' and suggests that there is a path that human beings must join in order to participate in the flow of all things. The idea is fleshed out in "The Book of the Way" written over 2,500 years ago. The same concepts that feed into Taoist philosophy about the search for effortlessness, harmony, vitality, and living in peace through one's original nature are the same ideas that inform Feng-Shui. Three key virtues in Taoism include:
Kindness and compassion

Moderation, simplicity, and frugality

Humility and modesty 
Feng-Shui and the Five Elements of Nature 
The idea of Feng-Shui suggests that harmony is achieved by dividing the world into five elements: wood, fire, earth, metal, and water. When talking about using Feng-Shui as a decorative principle, it is all about applying these elements in a harmonious balance throughout your living space. This means special attention to colors, materials, and their inherent properties. So if your apartment seems like it is missing something, perhaps it is in a state of disharmony and a little Feng-Shui thinking can lead you to just the right design. 
One thing to keep in mind is how various decorative features, furniture, or objects can have aspects of one or more of the Feng-Shui elements. So the design can be quite fluid, as the idea is to seek balance in different elements of nature. This driving principle serves as a guide to providing variety and equilibrium based on the ideas of Feng-Shui and its view of nature and the outside world. 
A Closer Look at the Five Elements
So how does all this translate to actual pieces of furniture and decorative elements in your home or apartment? There is always some overlap, but generally, each of the elements has its inherent qualities and those can be translated into day-to-day decor: 
Wood 
In this context, wood is said to harness creativity because it represents elements of change and growth. Think of beautiful trees that age and withstand harsh elements.  When we think of wood, we think of trees and growth and perpetual change. Having too many wooden elements in a room might make for a sense of rigidity, while a lack of wood elements might indicate lacking creativity or vitality. When looking to implement the wood element of Feng-Shui, consider applying wood materials but also design features that suggest the shape of trees, or flowers. For example:
Wood furniture or furniture that incorporates wood 

Plants and trees

Artwork that features trees or natural landscapes 

Natural fabrics 
Fire
The element of fire is a tantalizing and fierce element, so it should be used in moderation. Too much fire and flames in a room and it can be a little aggressive. To make use of the fire element in your apartment consider:
Candles

Lights or lamps

Bolder shades of red or pink
Earth 
We all want to feel grounded and secure in our path. Earth is all about encouraging the sense of security and confidence on the ground that we walk on. You want to inspire the element of earth in your space without overdoing it. Overplaying the earth element can feel heavy, sluggish, and even incarcerating. Add earth elements by incorporating:
Earth tones (brown, green, blues)

Images and landscapes of earth 

A rustic style or element 
Metal 
As a natural and essential resource, metal stands for fortitude, mental clarity, and strength. Metal tends to bring a room together, as it creates a type of magnetism that commands energy. Too much metal can also be overbearing, but a small metal feature can make all the difference. These include: 
Use of various metals including gold, silver, aluminum

White, gray, or silver-colored decor 
Water 
And last but not least we come to the element of water, which is the lifeblood of all living things. Water is all about emotions and spirituality. Have too much of a water element in your home and it can make it seem like you are drowning. Water is represented in features such as:
Mirrors

Reflective surfaces

Water features like aquariums, fountains, etc 
Find Balance and Harmony Within and Throughout Your Apartment 
If you are in search of an inspired and harmonious atmosphere, consider the beautiful Westside of El Paso and the luxury of the Caprock Apartments. Our quiet community is bound to provide the peace and harmony you are looking for. 
Move into a beautiful community today. Call Caprock Apartments and find the right apartment for you.