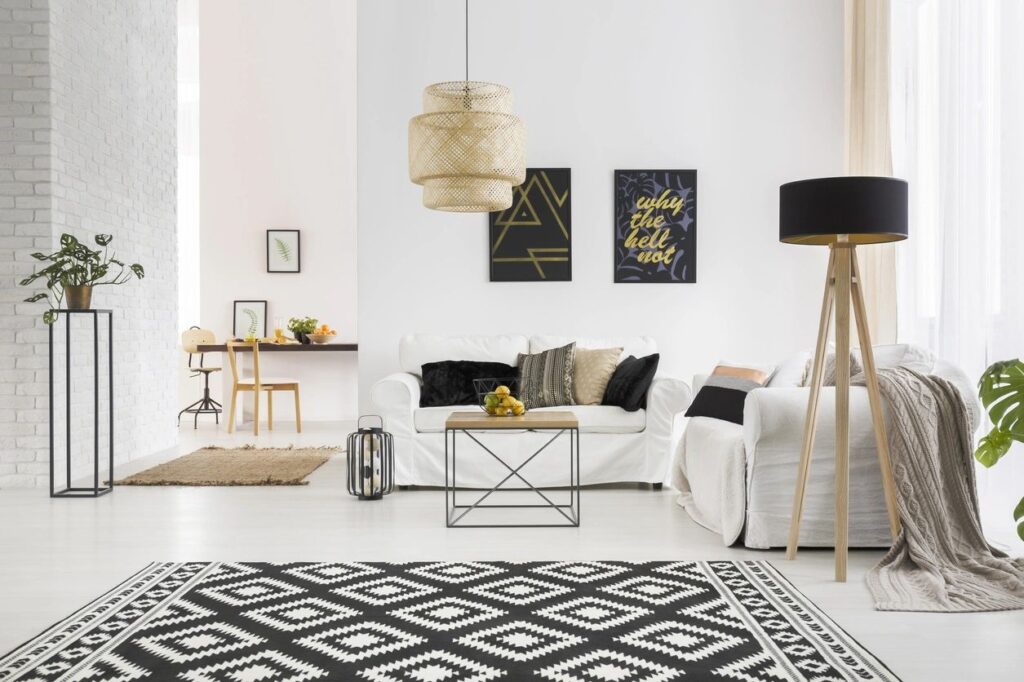 In the realm of urban living, a loft apartment represents an expansive, unencumbered area adorned with minimal internal partitions. Resembling a studio apartment in some ways, both lack a separate bedroom, yet lofts distinguish themselves by their considerable size, spanning between 1,000 and 2,000 square feet, in contrast to the typical 600 square feet of a studio. Notably, loft apartments boast soaring ceilings, often reaching heights of around 10 feet, accompanied by grand windows. While historical lofts originated from transformed warehouses, showcasing exposed brickwork, pipes, and structural beams, contemporary renditions may forgo these elements. It's crucial to differentiate a loft apartment from a unit featuring a loft. Adding to the lexicon, "loft" also refers to the space just beneath a roof's eaves in a house, commonly known as the attic. Feeling perplexed? Let's embark on a comprehensive exploration of loft apartments. (Indeed, it's a lofty endeavor.)
As you embark on your quest for loft apartments, you'll encounter a mix of resemblances and distinctions. Typically, lofts encompass generous, open layouts and lofty ceilings. However, within the realm of loft apartments, nuances come into play.
Hard Lofts
The term "hard loft" pertains not to the flooring itself (though some feature concrete floors), but rather to the classic essence of loft spaces. Hard lofts are the embodiment of historic warehouses transformed into apartments, highlighted by exposed beams, ductwork, brick, and robust support beams. Authenticity resonates through features like cement or original hardwood floors. Former warehouses turned lofts often retain unique attributes from their era of construction, lending a rustic allure that captivates many. Hard lofts embody a "cool" quotient that has long been associated with loft dwellers, especially artists and musicians who traditionally occupied such spaces.
In fact, the genesis of lofts traces back to artists who occupied abandoned New York warehouses during the 1960s, repurposing them as studios. Initially encountering opposition from the fire department due to safety concerns, these artists eventually convinced city officials to grant them usage rights. What began as a necessity for struggling artists soon evolved into a fashionable residential alternative.
Despite their utilitarian charm, newcomers to hard lofts might find the spaces slightly drafty. The towering, metal-framed windows, remnants of the warehouse, often lack insulation. Originally designed for functionality, not sophistication, these windows flood the space with natural light and awe-inspiring views, making the compromise often worthwhile.
As former havens for factory laborers, hard lofts sometimes lack storage options. Short of pre-installed closets, innovation might be necessary. An open rack for clothing, for instance, and strategic placement of screens or area rugs can partition living spaces creatively.
Featuring ceilings spanning 10 to 20 feet, hard lofts offer abundant vertical space. Consequently, if there are partitions, they may not extend all the way to the ceiling. Sound might reverberate within the loft, but clever decor can counteract this effect.
Certain hard lofts might lack the conveniences customary among apartment complexes, like onsite fitness facilities and pools. Given their typical locations in once-industrial urban cores, space constraints often dictate these omissions. Yet, many loft residents embrace this trade-off, relishing in the trendiest neighborhoods brimming with shops, eateries, art galleries, and nightlife.
Given the limited availability of existing hard lofts (transformable warehouses are a rare find), new lofts are arising to meet demand, often referred to as soft lofts.
Soft Lofts
Soft lofts epitomize contemporary creations crafted to emulate the vintage industrial allure reminiscent of their hard loft counterparts. These dwellings showcase elevated ceilings, expansive windows, and exposed brick, reminiscent of hard lofts. However, unlike hard lofts, these apartments are conceived with the intention of featuring these attributes, in contrast to the organic integration seen in hard lofts.
Given their modern origins, soft lofts present a range of advantages that might not be present in hard lofts. These apartments often encompass upgraded utilities and amenities, adorned with contemporary finishes and sought-after elements. Due to their purposeful design, soft lofts frequently boast community amenities like fitness centers and swimming pools, enhancing the resident experience.
One notable advantage of soft lofts is their enhanced storage capacity, as they are purpose-built for inhabitants. Consequently, you can anticipate ample closets and possibly even a pantry. Additionally, owing to their contemporary architectural composition, these structures tend to offer superior insulation compared to repurposed warehouses.
Exploring Apartments Featuring Loft Spaces
So, what exactly constitutes a loft space? Some apartments incorporate loft spaces. Although not inherently loft apartments (although they could be), these units utilize the overhead area by establishing an elevated alcove, often referred to as a loft. This loft is typically positioned above the primary living zone and often remains visually open to the area below. Generally characterized by modest ceiling heights, averaging around four feet, loft spaces are particularly well-suited for sleeping arrangements, usually with a low-profile bed or mattress. Essentially, a loft is a space elevated above its surroundings.
Loft spaces have gained popularity in studio and micro apartments. Given that studios typically span around 600 square feet and micro apartments around 400 square feet, a loft introduces additional living space for occupants.
Loft vs. Studio
Should you find yourself grappling with the decision between a loft and a studio, several factors can aid in your selection.
Lofts, especially hard lofts, tend to command higher prices due to their dimensions, limited availability, and strong demand. Possessing historical significance, hard lofts often occupy highly desirable neighborhoods. As the supply of hard lofts is limited, this scarcity contributes to the elevated pricing. Furthermore, apart from higher rental costs, the expenses tied to heating and cooling a space featuring towering 10-plus-foot windows may exceed those of a 600-square-foot studio boasting conventional windows and ceiling heights.
Opting for a cozy, compact space may lead you to favor a studio, whereas an open, spacious loft with its towering windows and industrial aesthetics might be more in line with your preferences, potentially justifying the additional costs associated with a loft.
Caprock Apartment Homes
, the premier apartment complex on the west side of El Paso. With luxurious amenities and an affordable price point, we have everything you need for a comfortable and convenient lifestyle.
Imagine waking up in your spacious apartment, taking a dip in our sparkling pool, and relaxing in our racquetball court.
At Caprock Apartment Homes, the possibilities are endless. Don't miss out on the opportunity to make this your new home. Give us a call to schedule a tour and see for yourself all that we have to offer. We can't wait to welcome you to the Caprock community!