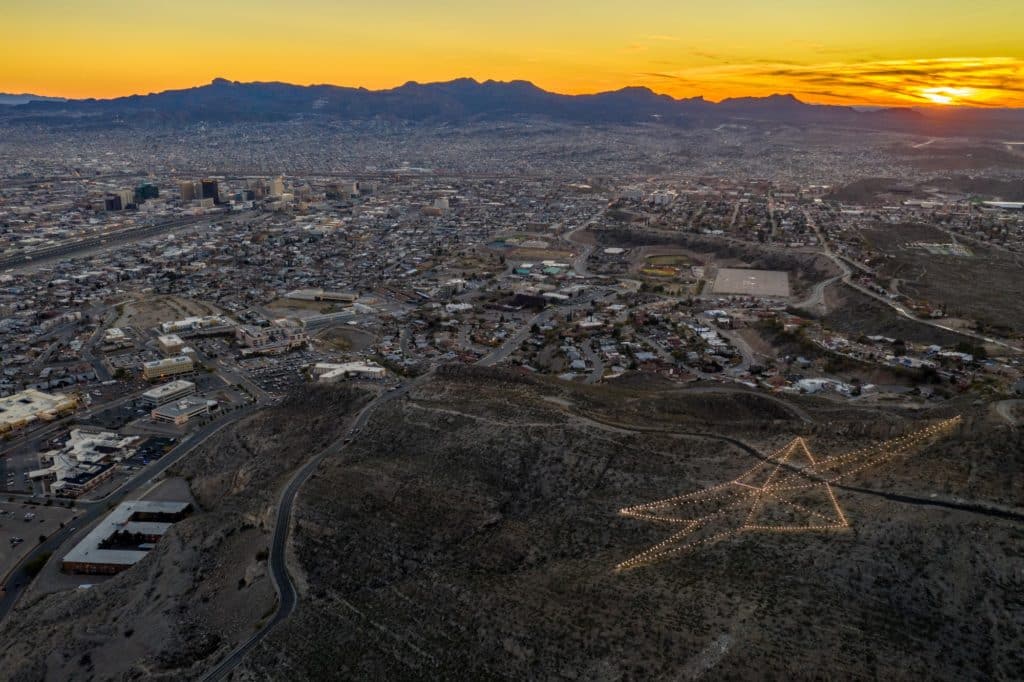 Living in El Paso means you will always learn about some well-known characters walked the desert landscape. These names are a source of pride and mystery to El Paso residents. While El Paso has seen its fair share of celebrities, our Army base also adds to the region's unique strengths. So if you're thinking about renting in El Paso or find yourself stationed at Fort Bliss, here's what you should know about larger-than-life characters that have made their mark here. 
While we are not historians here at Caprock luxury apartments, we love learning about our region's unique history. Who are the two Army Generals that got their start at Fort Bliss? 
Let's dive in. 
El Paso's Unique Geographic Location 
Before El Paso joined Texas, its geographic location played a major role in those that passed through and in the establishment of the Fort Bliss military base.
Native peoples mostly inhabit El Paso's early history, then Spanish explorers and expeditions, and finally Texas settlers. The Camino Real passage — a pass-through point along north-south trade route— turned into a major reason for the region's growth.
Then came the railroad boom and Sin City. Thanks to the railroad boom, the region saw a lot of travelers, workers, explorers, and pioneers passing through. With this came a flurry of saloons and brothels that sprouted up in the city center. Places like "The Coliseum," "The Big Kid Saloon," and other well-known establishments. Hence, Sin City.
The Growth of Fort Bliss, Texas 
After the Mexican War, there was a newfound necessity to secure and defend the newly established border. This prompted the United States government to establish a military base on the Rio Grande. What is known as Fort Bliss today requires a few failed attempts, flooded posts, and various locations to settle on the grounds the army base is at today. 
It was named Fort Bliss in 1854 named after William Wallace Smith Bliss, a chief staff during the Mexican War to General Zachary Taylor. The location of the post moved several times but eventually settled and grew when the Mexican Revolution broke out, and troop strength was increased. 
Historical Military Figures From the El Paso Area
There are a lot of central military figures that have passed through Fort Bliss. Here are just a few military generals that made their name against the Nazis in World War II and showed the world the American military might that would define the nation for generations. 
#1 America's General Before He Was a General — George Patton
George "Guts" Patton made a name for himself during World War II as one of the most feared Generals by the Nazis. His Third Army had acquired such a reputation that the Allies lied about where Patton's Army was heading to throw off the Germans. He had gained the respect of the enemy during their Africa campaign. During which, Patton defeated the famed German Rommel and sent him home in defeat. Patton gained public adoration when his 3rd Army provide much-needed relief at Bastogne during the Battle of the Bulge. 
The General, known to lead from the front, command the respect of his soldiers, and write inspirational letters to his companies about the mission and defeating the enemy. He was known to be ruthless, unforgiving of cowardice, but relentless in his pursuit of victory. But before Patton was a General, he'd had a decades-long Army career. 
Part of that career was spent at Fort Bliss, where a young Patton was stationed and later sent as part of the expedition to capture Pancho Villa in Mexico. In 1916, the Mexican Revolution was in full swing, and sometimes this meant that the chaos spilled across the border. Patton fought under General Pershing, who led the pursuit of the Mexican revolutionary (or vigilante, spending on who you ask).
#2 The Cunning and Reserved Army General Omar Bradley 
A much quieter and far more reserved but just as vital Army General, Omar Bradley would go on to be one of the nation's last 5 Star Generals. His restrained and understated commanding style did not attract as many reporters as Patton's much more theatrical style. Bradley commanded the respect of his troops in a far less flamboyant way than Patton. He did become known as a brilliant leader who made wise decisions during his time in the war. President Eisenhower considered him indispensable to the war effort, trustworthy, competent, and highly intelligent. 
And just like Patton, Bradley learned a lot of his hands-on leadership skills during the time that the Mexican Revolution was spilling over into the United States. He, too, was around during General Pershing's persecution of Pancho Villa. Bradley worked and trained at Fort Bliss after the tensions with Mexico boiled over and didn't leave the southwest until America was pulled into the Second World War. Although Bradley saw no actual battle time during this period, he learned to command troops on the field and got commanding skills that would prove essential for the fight against the Germans in World War II. He commanded troops in the invasion of Sicily, the African theater, and the Normandy beaches. 
General Omar N.Bradley also made his mark in El Paso by returning to the Sun City after his 5-star General career was over. Bradley would live and work in Fort Bliss until 1981, the year of his death. 
Join the El Paso Community and Be Part of This Great Region
Here at Caprock apartments, we welcome members of the military and their families. We also work with private contractors or civilian workers of Fort Bliss. El Paso's great history has always intertwined with that of Fort Bliss. We know and understand the soldiers and families that pass through and contribute to our great community. 
Want to learn more about renting in El Paso? Looking for a convenient luxury apartment in a great location? Call Caprock Apartments today and check out our floor plans!