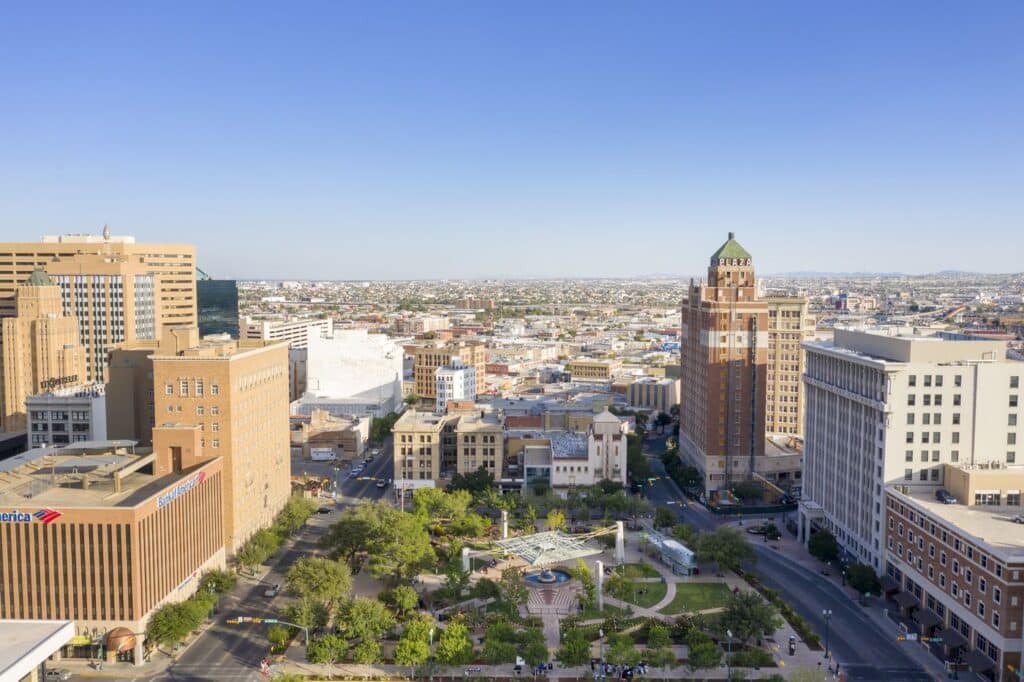 Finding new apartments in the west side of El Paso can be a daunting task. The rental market can be challenging to navigate, but with the right planning and preparation, the process can be a lot smoother.
The key to a successful apartment search is to have a clear understanding of your budget, desired square footage, location and most importantly, your move-in date.
When is the appropriate time to begin searching for an El Paso apartment – West side?
The move-in date is crucial as it serves as a starting point for your search. By backtracking from that date, you can get a better idea of when you should start your search and how much time you have to find the perfect apartment.
The general rule of thumb is that a renter should begin an apartment search 30 to 60 days before the end of the lease term. This gives you enough time to tour multiple properties and check out the surrounding neighborhood during different times of the day.
It's important to note that searching for an apartment too far in advance can be counter-productive as property owners may not be able to hold the unit for you.
On the other hand, searching too close to the move-in date can result in having to compromise on important factors such as location or amenities. Therefore, the 30-60 day window is the sweet spot for apartment hunting as it allows you to find the perfect apartment without feeling rushed or pressured.
Why you should follow this 30-60 day window?
The property manager should know exactly which units are available by your time frame. This means that you can tour the living space even if the unit is still occupied, giving you a better idea of what to expect.
Additionally, this time frame allows landlords plenty of time to process your application, check credit scores, and references.
It also provides you with the necessary time to make any arrangements such as moving money around to pay deposits or finding a cosigner for the lease.
Furthermore, this window allows you to give thorough thought to what you are looking for in your next apartment. Are the rental prices in line with your budget? Do you need a one or two-bedroom unit? Is the location up to your standards? Does it have all of the amenities that you need? By taking the time to answer these questions, you can narrow down your search and find the perfect apartment that meets all of your needs and requirements.
90 days before the lease ends:
The process of moving into a new apartment can take some time and there are several steps that you should follow in order to ensure a smooth transition. The first step is to decide what you want in your new apartment, such as the desired location, budget, and must-haves like amenities and proximity to work. This should be done about 90 days before your lease ends. This will give you ample time to research and consider different neighborhoods, apartment options and rental prices.
60 days before the planned move-in date
Next, it's time to start searching for neighborhoods and listings that match your criteria. This should be done about 60 days before your move-in date. This is when many renters are also looking for a new apartment, so it's a good time to find the apartment you're interested in renting.
During this phase, it's important to conduct an online search, go on tours, either virtual or in-person, ask questions about amenities, fees, the neighborhood and verify that the apartment will be available by your move-in date. Keep a record of the listings you have viewed and your thoughts on each, this will help you compare and make a final decision.
While touring the apartments, it's essential to closely examine the unit and make a list of any needed repairs. Ask the landlord what maintenance they will do before you move in, and ensure that the repairs will be done before your move-in date. Also, if possible, chat with other tenants to find out what they think of the property and the management. They'll likely alert you to other things about the community that you never would have thought of. For example, have they had a hard time getting a response from management, or are they easy to work with?
It's also important to keep your eyes and ears open throughout the process for signs that the landlord is in violation of the Fair Housing Act, which affords everyone equal opportunity access to housing, regardless of race, gender, sexual orientation, religion, familial status, etc. This is important to ensure that you are not being discriminated against and that you are aware of your rights as a tenant.
Finally, 30 days before the move-in date
It's time to get your paperwork and documents in order, provide notice to the manager of the apartment you're vacating and obtain a list of necessary documents and paperwork from the new property managers. Make sure you have everything you need to sign the rental lease, and that all the paperwork is in order. It's also important to make sure you've provided ample notice to the manager of the apartment you're vacating, as well as any other documents. Find out exactly what you need to do to get back your security deposit in full.
Acquire boxes and other packing items and start boxing things up. Make a packing plan, take note of items that need special care and start packing them first. Schedule movers, if needed. Find out exactly what their services will cost, so there are no surprises. Confirm with them in advance of the move. This will ensure that your move is well planned and everything goes smoothly on the day of the move.
Caprock Apartment Homes
, the premier apartment complex on the west side of El Paso. With luxurious amenities and an affordable price point, we have everything you need for a comfortable and convenient lifestyle.
Imagine waking up in your spacious apartment, taking a dip in our sparkling pool, and relaxing in our racquetball court.
At Caprock Apartment Homes, the possibilities are endless. Don't miss out on the opportunity to make this your new home. Give us a call to schedule a tour and see for yourself all that we have to offer. We can't wait to welcome you to the Caprock community!