Everything You Need To Know About Moving and Renting in El Paso, Texas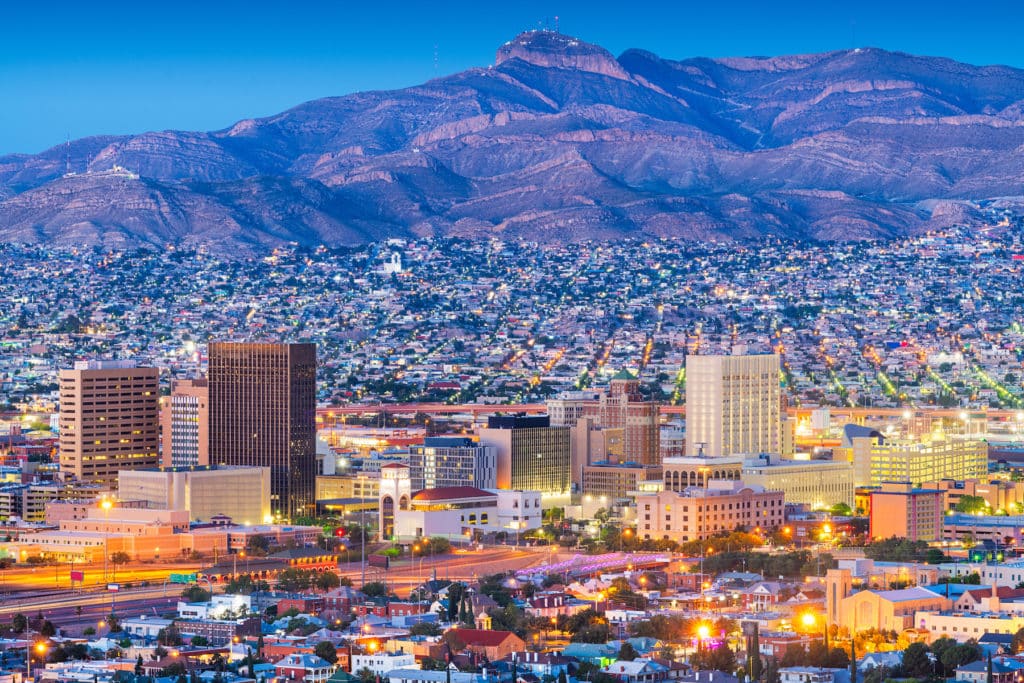 The Sun City, El Chuco, Chucotown, EPT, Bordertown, 915, the westernmost tip of Texas, and any number of affectionate nicknames for this growing southwestern city capture the unique characteristics of the place. According to Bob Vila, El Paso is one of the ten most popular U.S towns that people are moving to in the new year. Caprock Apartments offers great living spaces for people of all ages and professions, attracting young professionals, military, educators, and even retirees looking for a quiet place to sit back and enjoy their time. We know that our Texas city is unlike any other so here's what you need to know about living in El Paso.
Moving to El Paso: Warm weather, economic opportunities, and beautiful landscapes
Warm Climates and Plenty of Outdoor Fun
El Paso reportedly has up to 297 sunny days a year. Even in the colder days of winter, the sun shines brightly, which keeps people active and in a good mood. It's likely part of the reason the city is known for its friendly population.
The city of 679,000 people is about 3,762 feet above sea level. In fact, it is because of its elevation that many runners come to El Paso to train for long-distance running, marathons, and other competitions. To increase cardiovascular output, the high elevation serves as a great training ground to take athletic training to the next level.
Economic Opportunities
Compared to other Texas cities, El Paso is still considered mid-size, like other metropolitan areas in the state dwarf El Paso's population. Yet, because of its geographical location and its proximity to Juarez, our Southern neighbor, El Paso has plenty of growth and economic opportunities for people of all industries without the overcrowdedness of bigger cities.
Recent reports show that the El Paso job market had an increase of 1.9% last year. The income tax rate is 0% while the U.S average is 7.3%, this is part of what keeps the cost of living down in a place like El Paso. Texas has no state income tax and it's another reason why the Lone Star State is attracting so many new residents. Some of the biggest industries in El Paso include healthcare, government work, and education. The biggest employers include companies like:
Western Refining- A Texas-based Fortune 200 crude oil refinery.
Fred Loya Insurance- An insurance company with offices all across the country and, as of 2016, employed 5,200 people.
Las Palmas Medical Center- One of the city's leading healthcare facilities.
The University of Texas at El Paso- El Paso's state university employs thousands of people and brings in students from all over the region.
El Paso Independent School District- The city's biggest public school district covers a large part of the city and includes several of the biggest schools. It has about 10,000 employees.
Natural Landscapes and Plenty of Entertainment
Located in the Chihuahuan Desert, El Paso is home to one of the most beautiful mountain ranges in the Southwest. It also offers plenty of parks, trails, and hiking opportunities nearby. If you are a nature lover and active in the outdoors, this city has a lot to offer.
Franklin Mountain State Park: The mountains were an important geographical feature for early settlers of the area. These high-desert mountains have a wide variety of geology, plant life, and animal life. If you want to do some camping, there is the Tom Mays Unit; rock climbing and day hikes are also common occurrences here. If you are really into mountains, the Organ Mountains in nearby Las Cruces, New Mexico also offers great hiking and camping within a 30-minute drive.
El Paso Zoo: El Paso is a family-friendly city, with plenty of things to do for the whole family. One of the city's favorite stops is the El Paso Zoo, which has 35 acres of animal exhibits and parks.
Chamizal National Memorial: A welcoming park that is also a historic site that details the history of the region and serves as a landmark for how the international border was laid down. Also hosts plenty of great events including fireworks, concerts, poetry readings, and more.
Other El Paso landmarks include the Plaza Theater—a historic live theater that attracts performers of all genres and one of the country's largest classic film festivals—El Paso Holocaust Museum, Border Patrol Museum, and Hueco Tanks State Park and Historic Site.
Moving to El Paso? Begin With the Perfect Apartments and Go From There!
Caprock Apartments are located on the Westside of El Paso. In a previous post, we explore the many amenities on the Westside. The great thing about the city is that everything is a short drive away and there are plenty of ways to get across town. So, if you're coming to the Sun City, find the lifestyle, layout, and community for you at Caprock Apartments.