The Top 5 Must-Have Amenities to Look for In Your New Apartment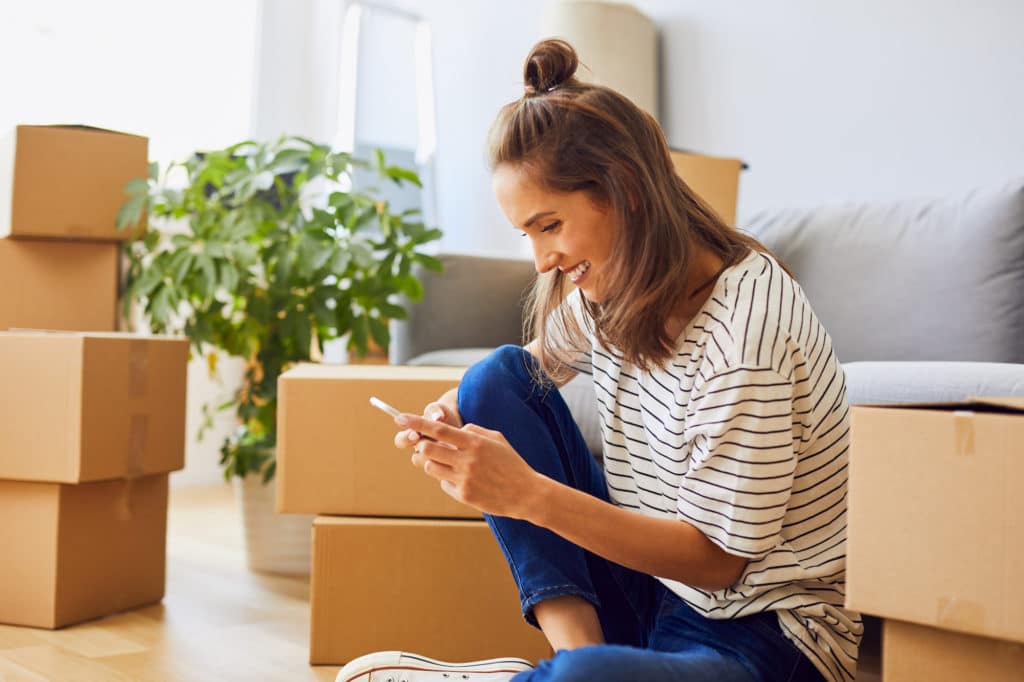 Apartment living in El Paso has its own perks and benefits. People who choose to live in apartments or do so because of work or other life situations want to experience the freedom of renting with the comfort, luxury, and functionality of a home.
Simply put, apartment living is just as much about creating "a home environment" and taking advantage of the unique perks. The key is finding the right place with the amenities and layouts that fit your lifestyle and your needs. 
So what are the top amenities people look for in apartment living today? 
If you're looking for comfortable and modern apartments in El Paso, Caprock Apartments might be the place for you. Check out our apartments on El Paso's West Side! 
What is Important to You as a Renter? 
Everyone is different. As a renter, what is important to you? What types of amenities, designs, or floor plans are more popular, but also how is it that people define comfort and performance? This shifts over time and as people's lifestyles change over time. 
Looking for a new place to stay is an exciting time. Most renters feel excited as they begin to look for a new place because it's often like a new beginning. According to polls by Apartment Guide, some of the most important qualities of a new apartment include:
Budget

Desired location 

Pet-friendly 

Accessibility 
What are Common Amenities? 
In addition to some of the basics above, apartment hunters tend to look for certain amenities to make their lease a little more comforting and cozy, all while increasing performance. 
Amenities refer to the non-essential or unique features that an apartment complex can offer to the renters. This might be in the form of in-unit or community amenities. Let's look at both. 
Amenities Inside the Unit 
Some examples of amenities found inside the apartment include:
In-unit laundry 

Refrigerated air

Patio or balcony 

Dishwashers

Wi-fi 

Fireplace

Energy-efficient appliances 
Community Amenities  
Apartment complexes can also offer community amenities to their guests in the form of shared spaces or facilities. Common examples include: 
Swimming pool 

BBQ areas 

Playgrounds 

Gyms or fitness centers 

Dog parks 

Community gardens 

Guest parking

Bike storage

Electric vehicle charging stations 
What are the Most Important Amenities that Renters Look for Today?
With a long list of possible amenities, what are the most important ones renters look for today? Here's a list of what some of today's renters are looking for.  
#1 Pet-friendly Amenities
People love their furry friends. When it comes to popular amenities today, dog-friendly and cat-friendly units are on top of the list. Along with pet-friendly apartments, people look for dog parks and grassed areas where their dogs can get a little walk or socialize with others. 
#2 Other Outdoor Spaces 
Because of the rise of remote work, many people are working from their apartments and need a place where they can enjoy the outdoors at the end of the day or with their kids. Outdoor shared spaces such as gardens, parks, playgrounds, or picnic areas are attractive features for any apartment complex. 
#3 Energy-Efficient Appliances 
Whether it's smart thermostats or high-efficiency HVAC systems, people want to find ways to conserve energy in their apartments. Appliances such as smart thermostats are one way that people can have more control over their homes and conserve energy at the same time. 
Renters love smart thermostats because they can be programmed and controlled by a smart device and therefore set to the desired temperature as they are headed home or after they have left. 
#4 Easy Package Delivery 
More people than ever are shopping online. In 2021, the number of digital buyers is 2.14 billion worldwide. In fact, many people might order their groceries or lunch for delivery as well. People might worry about the safety of their packages if left outside of their door, so ensuring there is a simple delivery system at the front office such as package lockers or other options can be a plus for many renters. 
#5 Easy-Access Parking and Transportation 
Location is important. Providing easy-access parking is a plus for people that want to avoid having to park long distances away from their apartment. Nobody likes carrying the groceries across an entire complex.
Apartments can offer reserved resident parking, visitor parking spaces, designated rideshare pick-up areas, and even proximity to public transportation. 
Find the Right Apartments in El Paso 
Caprock Apartments provide a wide range of amenities for our residents. If you're looking for a conveniently located apartment in El Paso, check out our floor plans and learn about our contemporary and comfortable apartments. 
Want to learn more about our apartment units? Call us today and get a tour!