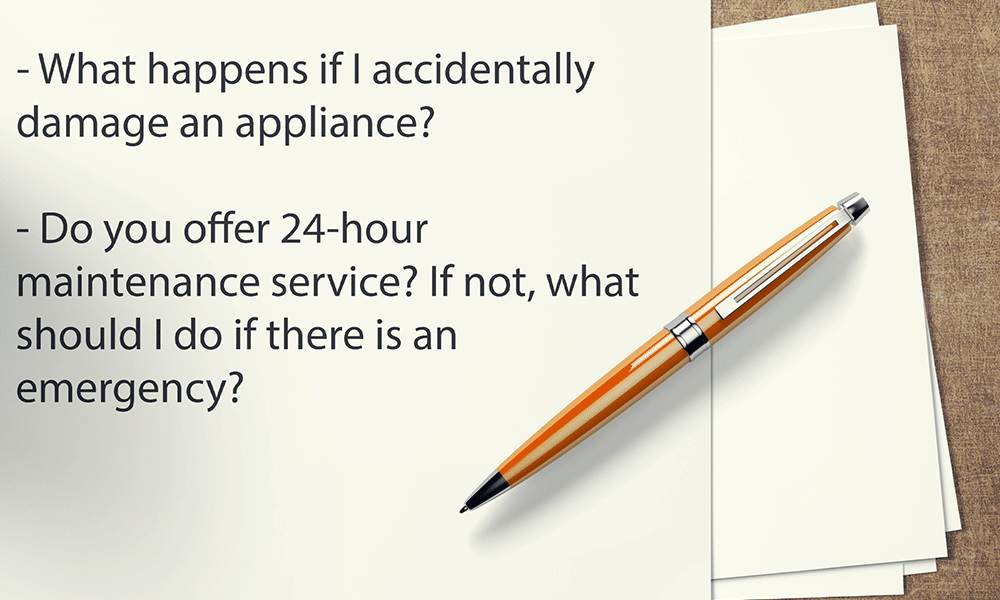 If you're searching for furnished apartments in El Paso, it's important to ask the landlord or property manager the following questions before signing a lease. This list will help you ensure that you find the best apartment for your needs and avoid any potential issues down the road.
THE LEASE:
How long is the rental contract?

Is the option to lease month to month available?

Will there be a rent increase if I renew the contract?

Do you require renters insurance?

What is your early termination policy?

How much notice do I need when I move out?
RESTRICTIONS:
Am I allowed to make any changes to the apartment, such as painting the walls or hanging pictures with nails?

Can I change the shower head or other fixtures?
FEES:
Are there any application fees?

How much is the deposit?

What fees are involved in breaking the lease?

Is there a fee for paying the rent late?

Is there a parking fee?
UTILITIES:
What utilities are included in the rent?

Are there any costs for setting up the utilities that are not included in the rent?
AMENITIES:
Is there a pool?

Are there any fees for using the pool?

Is there a gym?

Is there a washer and dryer in the apartment? If not, what is the cost?

Is there free Wi-Fi and cable? Who are the providers?
MAINTENANCE:
What happens if I accidentally damage an appliance?

Do you offer 24-hour maintenance service? If not, what should I do if there is an emergency?

How long does it usually take to get something fixed?

How much notice do you usually give before entering the apartment?
Remember to tour the apartment complex and see the amenities for yourself before making a decision. If you're interested, we invite you to visit Caprock Apartment Homes – we offer the best furnished apartments in El Paso at affordable prices. Feel free to give us a call for a tour.
Contact us or call (915) 581-5469.